Successful upgrade of PI Server 2012 to Windows Server 2012 R2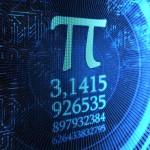 [update 10/8/14 – There is an OSIsoft alert (OSIsoft site login required) that PI Server 2012 is only supported on Windows Server 2012 R2 if Microsoft patch 2963918 is installed on the server. This fixes an issue with the VSS backups.
I successfully upgraded the secondary server of my PI development collective to Windows Server 2012 R2. The setup went off without a hitch, and after a couple of reboots, the PI collective appears to be intact, and the PI message log looks good.