New vCampus Beta Goodies! AF 2014 with Abacus analytics and DataLink 2014 with Event Frames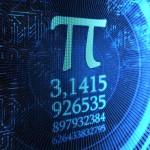 I just received the email from vCampus with a bunch of new goodies! The most exciting is the beta release of AF 2014 with the Abacus data analytics built in. Think Performance Equations for AF, only much much better. We got to play with an early alpha at vCampus 2012 and everyone has been eagerly waiting to get their hands on it. This is going to be huge for many of my clients. It also couldn't be timed better because I am participating in a proof of concept project for a client that will be very interested in this.
I'm super busy right now, but I will definitely have to set aside a few hours to get this setup and start playing with it.